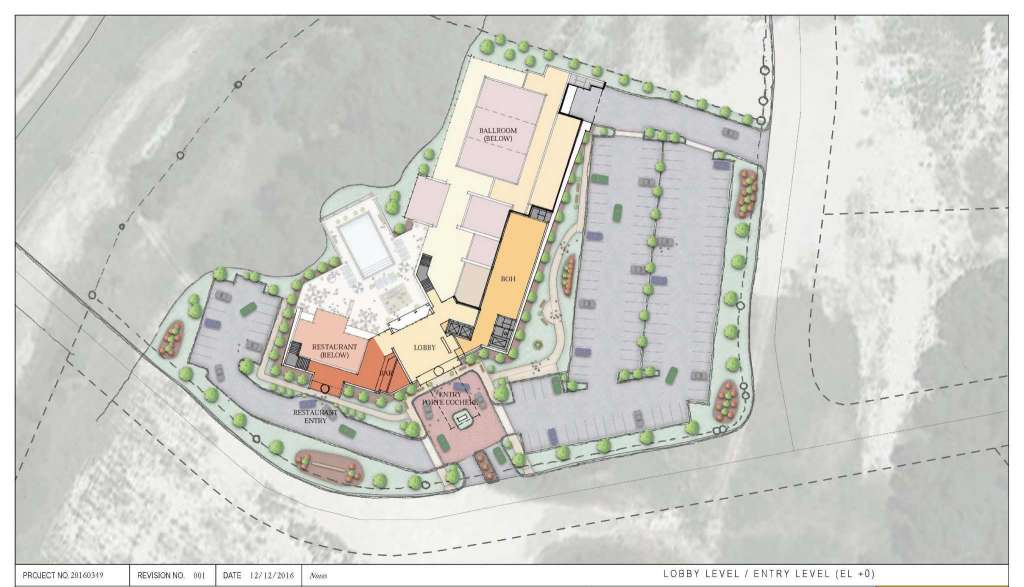 Phoenix Hospitality Group, a Boerne-based hotel developer and operator, is teaming up with Ross Partlow, owner of Boerne-based Partlow Properties and Investments, and partner Tim Lange on a 130-room full-service hotel that will feature outdoor event spaces, a 7,500-square-foot conference center and a resort-style pool, according to a news release. A restaurant, bar and market featuring regional Texas cuisine and products will also be part of the $20 million project.
The hotel, to be a Hilton Hotels & Resorts affiliate, will be located on a 20.4-acre lot between Interstate 10 and Main Street in Boerne, across from a Walmart department store and southeast of downtown Boerne.
The project is expected to stem the flow of Boerne visitors to hotels near The Rim shopping center and The Shops at La Cantera in San Antonio and provide a boost for nearby businesses, the release said.
"We contemplated a hotel project of this magnitude in Boerne for ten years, but when we met with Ross and Tim and became familiar with them and their prime land and location, we knew that now is the right time," Ed McClure, founder and CEO of Phoenix Hospitality Group, said in a statement.
Construction is expected to begin in summer 2017 and cost more than $20 million. Cooper Carry, an Atlanta-based architecture firm, is slated to design the hotel.
"Choosing the appropriate hotel affiliation and architectural firm were integral to our goals that this property reflect Boerne/Texas influences, and be a true one-of-a-kind artisan hotel, without any 'cookie cutter' methodologies," McClure said in a statement.
Developers expect the hotel to be open for business by summer 2018.