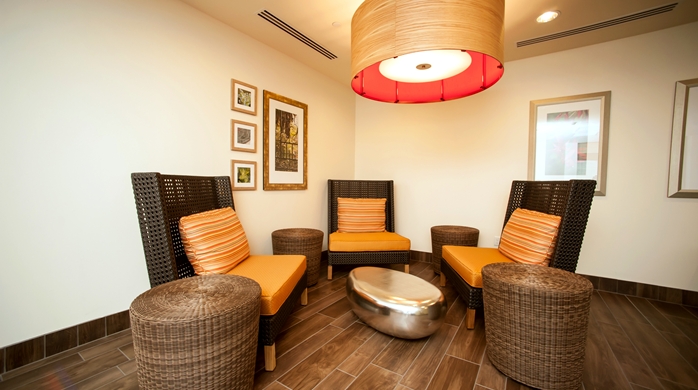 A city just northeast of San Antonio is getting something it has wanted for some time — a new hotel/convention center complex.
Locally based Phoenix Hospitality Group (PHG) has announced that it will be developing the new Hilton Garden Inn and Live Oak Conference Center. The project will feature 139 hotel rooms and about 14,000 square feet of meeting, banquet and convention space. The venue will be located at the intersection of Interstate Highway-35, Pat Booker Road and Loop 1604 East, in the city of Live Oak.
Construction is slated to begin this summer.
Plans for a new hotel/convention center have been in the works for a while, according to Scott Wayman, assistant city manager for Live Oak.
Those plans were put into high gear last year, when Reata Assets Investment & Development — the acquisition and development arm of Reata Real Estate —purchased the former Live Oak Civic Center.
That sale helped to fund the hotel/convention center project.
Reata's involvement did not end with that transaction. The firm also introduced PHG to the possibility of a hotel/conference center in Live Oak, recalls Ed McClure, CEO of PHG.
At one point, those discussions centered around the former Live Oak Civic Center.
Ultimately, PHG purchased the property adjacent to the Civic Center site.
PHG's latest project also marks its latest deal with McLean, Va.-based Hilton Worldwide.
The Live Oak project is, in fact, the fourth development between Hilton and PHG, says McClure, adding that his firm "anticipates at least one more project in 2014."
The Hilton Garden Inn is an mid-scale, limited-service concept. To date, there are more than 520 Hilton Garden Inn hotels in operation in 13 countries. More than 140 additional Garden Inn facilities are in the pipeline.